We carry a large selection of
Bonide
products including, weed killer, herbicides, pesticides, and fungicides in both organic and synthetic varieties. We also carry Bonide's barn and stable and rodent control products.
We're proud to carry Bonide because the wide variety of effective products they supply – at an affordable price.
In addition, we feature an in-store lab from Bonide that will help to diagnose any problems you may have during the planting season. Bring in your sample, whether it's a bug (bagged please) or a leaf, etc., and we'll help identify the issue and recommend a solution.
Beyond Bonide products we also carry Sevin, Roundup, Dr. Earth, and Spectracide.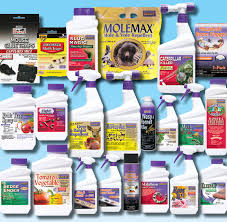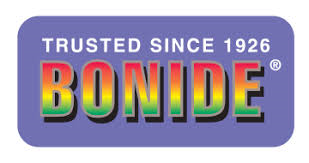 Soils, Manures and Mulches:
Mulches:
We carry a large variety of bagged mulches including Cedar, Pine, Dark, Hemlock, Red, Pine Nuggets and Coco Shells.
Jolly Gardener Products:
Just Natural Organic Potting Mix- 1cu bags
Just Natural Organic Garden Mix- 1.5cu bags
Premium Moisture Mate Potting Mix – 1cu bags
Premium Potting Mix – 2cu & 1cu bags
Premium Garden Soil – 2cu & 1 cu bags
Basic Potting Soil – 40lb bags
Top Soil – 40lb bags
Composted Cow Manure – 40lb bags
Dehydrated Cow Manure – 40lb bags
Moo Doo:
Moo Doo Organic Composted Cow Manure – 34qt bags
Moo Dirt Organic Top Soil – 40lb bags
Fox Farm:
Happy Frog Ocean Forest Potting Mix – 1.5cu bags
Happy Frog Potting Mix – 2cu bags
Coast of Maine:
Bar Harbor Potting Soil – 16qt, 1cu & 2cu bags
Castine Blend Raised Bed Mix – 2cu bags
Cobscook Blend Garden Soil – 1cu and 2 cu bags
Penobscot Blend Planting Mix – 1cu bags
Planting Soil for Acid-Loving Plants – 1cu bags
Planting Soil for Roses & Flowers – 1cu bags
Planting Soil for Tomatoes & Vegetables – 1cu bags
Quoddy Blend Lobster Compost – 1cu bags
Schoodic Blend Composted Cow Manure – 1cu bags
Sprout Island Seed Starter – 8qt, 16qt & 2cu bags
Stonington Blend Grower's Mix – 2cu bags
Wiscasset Blend Worm Castings – 8qt bag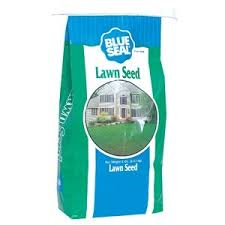 We carry a broad line of Blue Seal grass seed for every yard type and situation. All of our Blue Seal seed is mixed in Bow, NH.  All seed mixes are available in 5lb, 25lb, and 50lb bags. We also carry Pasture and Hay seed mixes in 50lb bags
Sun Mixes include: Classic, Play Area, EZ-Green, Early Green, Tri-Luxe Rye Mix,  Rockingham Conservation(VT Conservation)
Shade/Sun Mixes include: Evergreen
Shade Mixes include: Shady
North Country Organics:
Pro Grow  5-3-4 – 50lb bags
Pro Start  2-3-3 – 50lb bags
Pro Holly  4-6-4 – 50lb bags
Blue Seal Safe 'N Simple Fertilizer:
Safe 'N Simple Pre-Emergence Weed Control – 50 lb bags
Safe 'N Simple Lawn Food  – 50 lb bags
Safe 'N Simple Farm, Field & Pasture Food – 50 lb bags
Espoma Fertilizer:
Dried Blood – 3.5lb and 17lb
Cottonseed Meal – 4lb
Green Sand – 7.5lb and 36lb
Iron Tone – 4lb
Holly Tone – 4lb, 18lb and 36lb
Bone Meal – 4lb and 24lb
Bulb Tone – 4lb and 24lb
Berry Tone – 4lb
Garden Tone – 4lb
Plant Tone – 4lb
Rose Tone – 4lb
Tree Tone – 36lb
Green Mountain Fertilizer:
All Available in 50 lb. Bags
5-10-10
10-10-10
10-0-10
6-16-12
15-0-12
15-8-12
19-19-19
24-12-18
0-0-60 (POTASH)
21-0-0 (AMMONIUM SULFATE)
46-0-0 (UREA)
0-0-22 (SUL-PO-MAG)